20-Serving Bag of Collagen 2.0 (3 Flavor Options)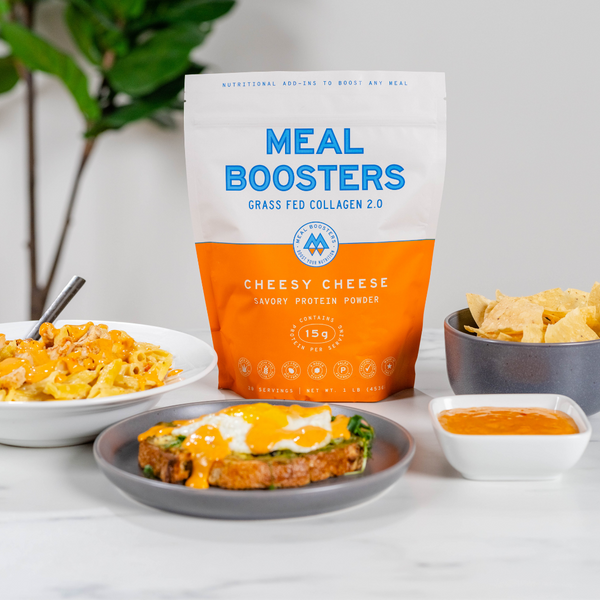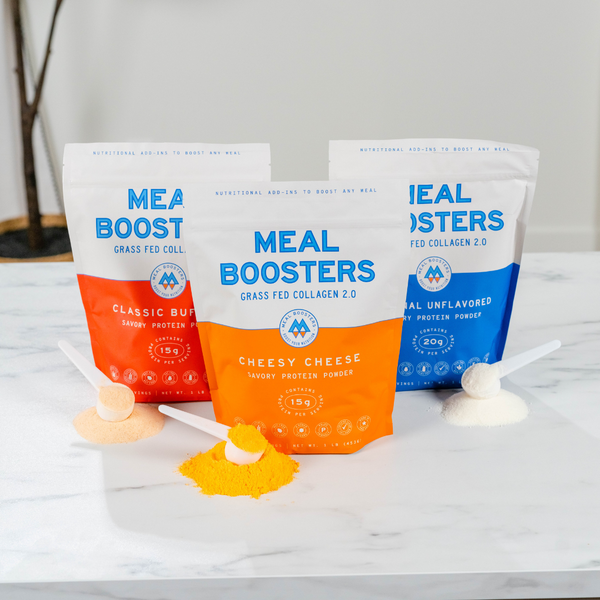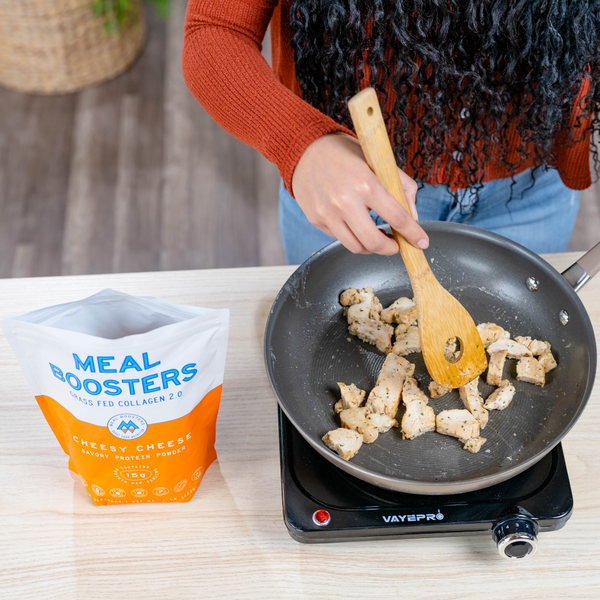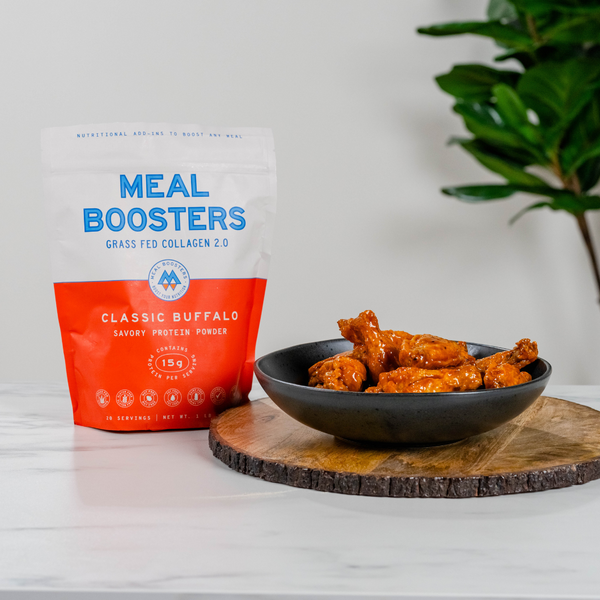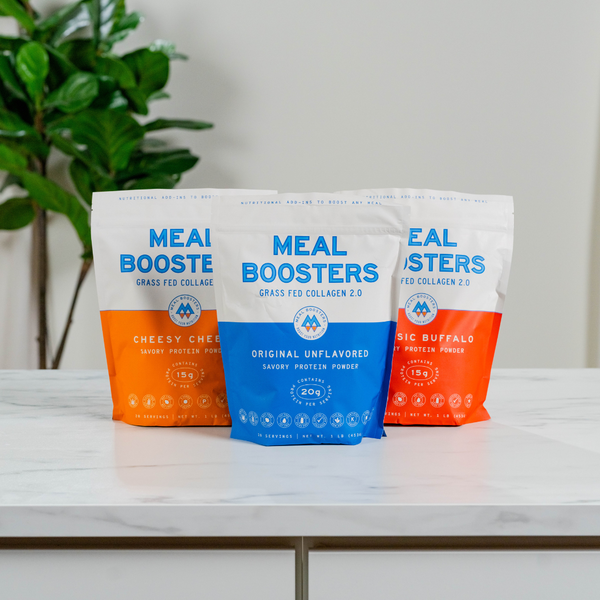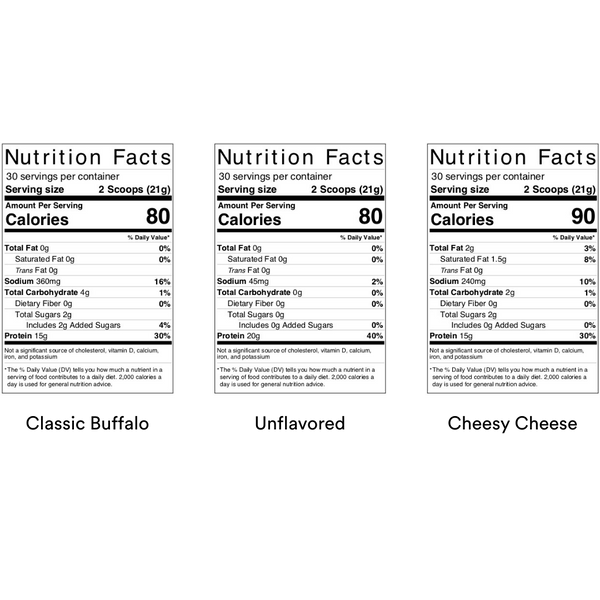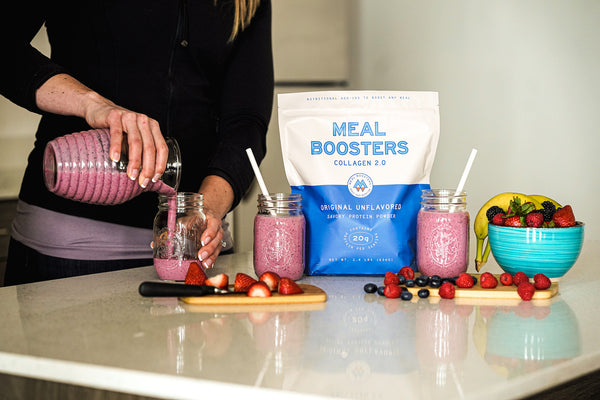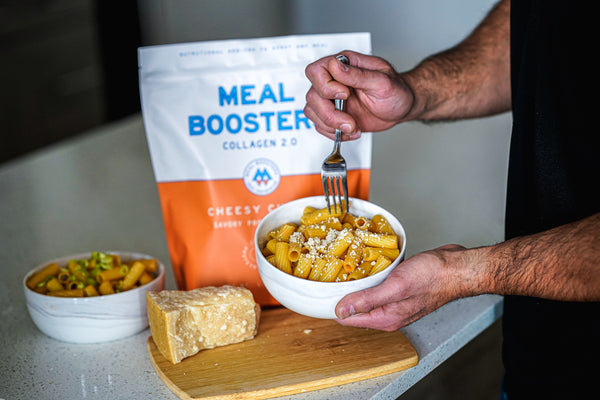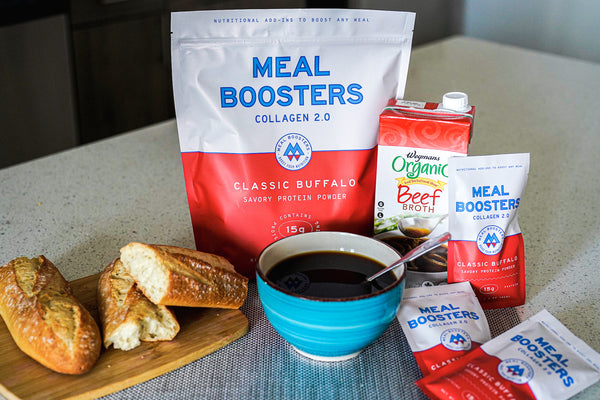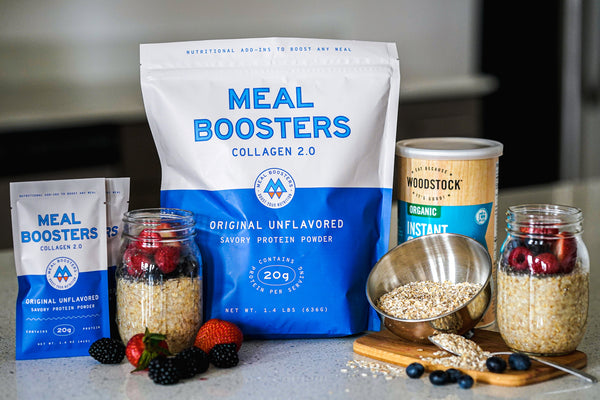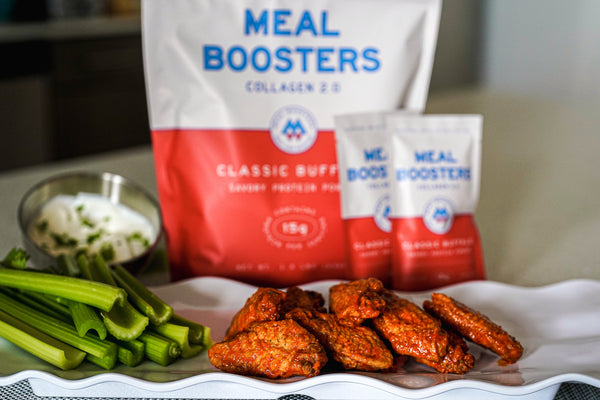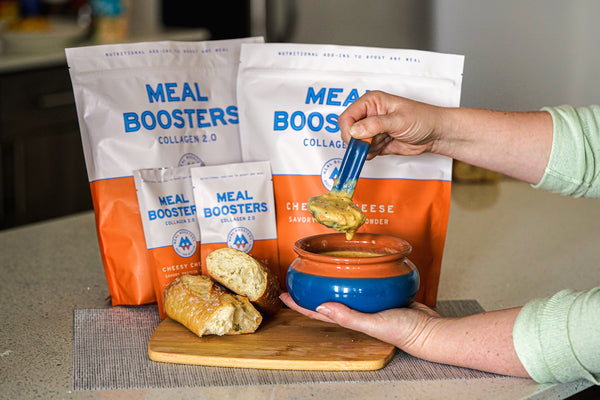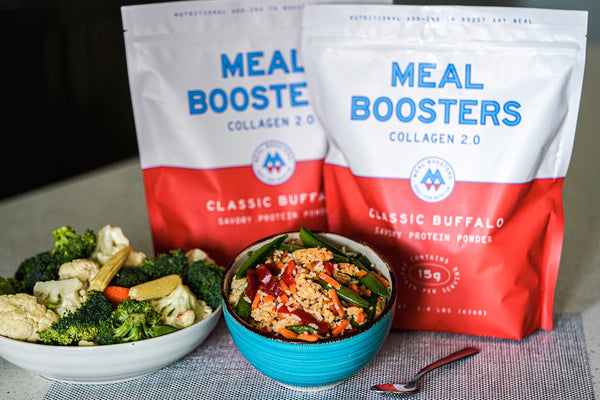 Ready to commit to your favorite flavor? Grab one of our 20 serving bags of Cheesy Cheese, Unflavored or Classic Buffalo!
How to Use: Mix in 1 serving (1 Individual Packet = 1 Serving) of Collagen 2.0 into your food while cooking it. Mix until evenly distributed and ENJOY!!
Effortlessly Enjoy it with: Eggs, Pasta, Rice/Grains, Stir-fry, Meat Seasoning, Sauces, Cottage Cheese (Make Hot Queso!), Coffee, Tea, and anything else you prepare!
-For Mac and Cheese or Pasta Dishes: Use 1 Serving of Meal Boosters per 1 Serving of Pasta.
-There's 15-20 grams of Protein per serving!
-Unflavored and Cheesy Cheese are Gluten Free
-Cheesy Cheese is made with REAL CHEESE!
-Benefits of Collagen 2.0 for Men & Women: Increase Hair, Skin, & Nail Health, Build/Repair Lean Muscle Tissue, Improve Gut Health, Combat Pesticide in the Body.
Oh my gosh
So freaking good. I just had bariatric surgery and there are few savory things I can eat. But I mixed the cheesy protein with fat free cream of chicken soup and it's saving my life! Tolerated very well, too! I will be using this to make cottage cheese queso!
Delicious and easy way to boost protein
I follow macros, and my protein to fat ratio is high. I'm also not a fan of sweets - I'd much rather eat a block of cheese. These powders are a lifesaver! I can add them to foods I enjoy eating and they add delicious flavors to my meals. Highly recommended.
Love this stuff!
Tastes amazing & is easy to use!!
1st time trying meal boost
I really liked it. I can't wait to try some more recipe ideas
Cheesy
I really love using this as a cheese replacement.
This stuff is the real deal delicious
So I admit that I was skeptical about the idea of cheesy protein. But boy oh boy was I wrong about it, this stuff is amazing! I've made cheesy rice, Mac and cheese and queso sauced vegetables so far and everything has been so good. I even had my picky eating family members try out the dishes and they were shocked by the flavor. I'm definitely a fan and can't wait to make more tasty foods with this stuff
Great!!!!!
The sampler pack of the Cheesy Protein made the best Mac and cheese! Definitely worth the price!
Loved the flavor and protein was a bonus
Excellent
I'm presently doing low calorie and a certain number for protein. This is awesome. Add to eggs, ground turkey or chicken or pour over a low calorie pasta. Endless things to use it on.